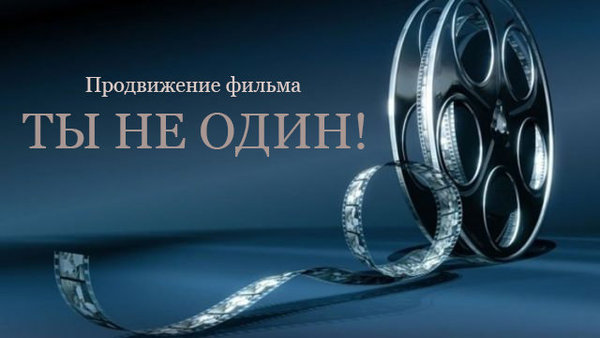 When virtual friends become real, when the support is felt from all sides, then even more you start to appreciate people and realize that YOU are not ALONE!
Friends!
We will be sincerely glad if you support our project with any desired amount,
and we, in turn, are always ready to meet your expectations!
*****************************************************************************************************
Festival "Fathers and children" supported our project, telling on the pages of its website all the information:
"We change the world for the better with the help of movies!"- motto of the international film festival "Fathers and Children".
For the film directed by Anna Barsukova (the Winner of our and other film festivals) " You are not alone!"is the goal!!!!! – in the implementation of which, we need our help.
The film should be seen by viewers in different regions of our country. It is possible that for someone it will be an incentive to make a very important decision that can change the fate of the child and the family that will be for him
native. The amount is not large, but necessary for the project.
We will help the whole world to a useful good cause!!!
The collection is open link: Go to and support the project